West Coast Swing Lehigh Valley
A Not for Profit Organization
---
Mission/Vision
WCSLV seeks to build and maintain a West Coast Swing community in the Lehigh Valley with the goal of inspiring new dancers and fostering the passion of West Coast Swing.
WCSLV promotes instruction and social dancing opportunities for West Coast Swing in and around the Lehigh Valley and aims to grow the local dance community in general.
To achieve these goals, WCSLV activities provide a safe and positive environment for all participants, regardless of experience or background, to learn and practice. We encourage members to further their dance by traveling to various workshops, competitions and dance activities beyond the Lehigh Valley. WCSLV also seeks new ideas and partnerships for the mutual benefit of the community through the promotion of West Coast Swing.
Get up to the minute updates for
WCS events, Car Pooling, Weather Cancellations and other info on our Facebook page
The WCSLV FB Group is the Primary Communications Point for Information and Cancellations for our dances and activities.
Won't do Facebook? Then get on our email list . Send us your email to wcslvpa@gmail.com
WCSLV
is a proud member of
Through the National FastDance Association, our club dance activities are licensed by:
WCSLV is proud to announce that we are a Member of the National FastDance Association. (NFA)
http://www.fastdancers.com/aboutus.html
Aside from being affiliated with other Dance Organizations and receiving a newsletter, most importantly,..all our parties/dances are now in compliance with, and protected by the Licensing Agreements established between the NFA and the American Society of Composers, Authors and Publishers (ASCAP), Broadcast Music, Inc. (BMI) and SESAC.
---
Your Dance Hosts
Olivia Reiser
Intermediate Level Competitor
Candice Day
Novice Level Competitor
Jason Lane
Int/Advanced Level Competitor
Alison Urban Lane
Intermediate Level Competitor
Eric Shoemaker
"The Glue"
---
---
This is the music
http://www.radiowcs.com/radiowcs_live.html
---
West Coast Swing Lessons
and Dancing!
Designed for those who never experienced WCS
Just Walk In...Dance on out!
First Visit Free!
every* Wednesday at the
Gas House Dance Hall
311 Front Street Catasauqua, PA 18032

http://thegashousedancehall.com/
$5 admission - First Visit Free
Every Wed
7:15-8:00 Beginner Lesson
8-8:30 Stepped-Up Lesson
8:30 - 10:30 Dance
---
---
---
---
---
Swing School I
Swing School - 6 Week Progressive Beginner Series
Beginner I Syllabus
No Partner needed. This session focuses on improving YOU!
Learn West Coast Swing!
Sign up on this FORM
https://goo.gl/forms/ohE0dGRB87apCkcA2
or
Drop an email to wcslvpa@gmail.com
6-week Sessions
Start at 6:30pm Prompt

Next Sessions - Wednesdays
Jan 8,15,22,29 Feb 5,12
Feb 26,Mar 4,11,18,25,Apr 1
Apr 15, 22,29,May6,13,20
Send us an email to show your interest at wcslvpa@gmail.com

$30 for 6 week Series
Also entitles you to the Regular Classes at 7pm and the Dance afterwards!

Full payment at first lesson day. Cash Preferred. No Credit Cards
No Drop-ins
Class Size is Limited
Also entitles you to the Regular Classes at 7pm and the Dance afterwards!
No Refunds. This is a commitment you make. You need to understand what WCS is like before class.
Learn more about WCS here: https://www.youtube.com/watch?v=N6DTAopSkfo
Reserve your space now!
I want your email because I will send you a Confirmation and Homework..yes.. like a real class

Location
The Gas House Dance Hall
311 Front St, Catasauqua, Pennsylvania 18032

This is a progressive lesson. You cannot "drop in" at any class. It is best for you that you attend the entire series from
start to finish. This is a very beginner class. Never danced before? Then this class is for you. You will learn: WCS …

Timing, Rhythm, Basic Patterns, Dance Etiquette, Lead/Follow. At the end you will have the Dance Skills to feel
Confidant at Dancing WCS Socially.

Why is West Coast Swing so much Fun?
West Coast Swing is dynamic sexy and playful. Because it can be danced to many different types of music, it can be
a slow, medium or fast dance. Because of its variety of genres, this allows for an "infinite" amount of music to which to
dance. West Coast Swing is highly improvisational and addictive! There are many examples on YouTube.


---
Swing School II
4 Week Beginner II Series
Next Session starts
TBD
Starts at 6:30pm Prompt
$25 for 4 Weeks
This class extends Beginners Swing School I
Pre-rec: Swing School I
(or equivalent experience)
YOU need to know your Basics
So you went thru BSS I and want more.. here it is.
This is the class that extends the basics. Why? Everything is built on the basics.
Reserve your space now!
Sign up here: https://goo.gl/forms/ohE0dGRB87apCkcA2
Or drop an email to wcslvpa@gmail.com
---
Step up to the next level
Swing School
Intermediate I
Under Development! This class Begins takes you beyond Beginner
Pre-rec:
Swing School I & II
(or equivalent experience)
---
What dancers are saying about WCSLV....

"Thanks for teaching the class. I like that kind of learning with groups."..."The two classes I did attend were fun and I will go to more in the future."

"I feel that in general there is a great knowledge base for us to tap into at WCSLV as a whole. Even though I in the short one year I have been coming I have seen lots of people come and go. There are the regulars which is nice to see and get acquainted with."..."Each of you, as teachers imparts their own perspectives, observations and experiences."..." I am especially happy that you guys always provide announcements, carpools and promote other venues."..."Much appreciate the time and effort from all of you.?

Tell us about your experience of WCSLV Write us an email at wcslvpa@gmail.com
We had the privilege of having a professional photographer take our photos!! Check them out!! http://www.jroundsphotography.com/wcslv_20160413
---
Our Carpools to
LePari, Rob&Sheila's WCS&Hustle, Keith's PAS DanceSport, Dave Muzis WCS & More at NASH, Angela's Crossover Parties at LaLuna
are a great Success. to find out more, visit the WCSLV FB Group Page for Postings
---
These are the five basics structures of West Coast Swing and are the core patterns that all other variations are based.
Viewing these before you attend any class will give you a "step up" of what is to come.
Left Side Pass- http://youtu.be/WMCqZ0j50Bw
Under Arm Turn/Right Side Pass- http://youtu.be/boUcKb_I6A0
---
For those interested in Dances other than WCS, I have created an open FB Group to post Dance information in and about the Lehigh Valley https://www.facebook.com/groups/GLVSocialDanceNetwork/
CARPOOLING!- Check out the WCSLV Events Page for Carpool Offers https://www.facebook.com/groups/WCSLVPA/events/
Lots of great WCS opportunities coming up in the next few Months!
I list many external events here. Things change,.. I may not be entirely accurate....Check with the host.
---
WCS Resources

---
powered by the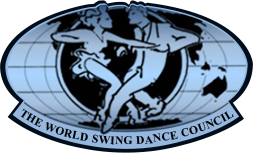 ---
---
Please Pass along to to help make your WCSLVPA Successful!!
Everything is subject to change. Stay connected to be up to date.

FB: https://www.facebook.com/groups/WCSLVPA/
EMAIL: WCSLVPA@GMAIL.COM
http://wcslv.com/pages/WCS_Patterns-and-Syllibus.htm